Whether the organization is public, private for-profit or non-profit, leading an organization requires a broad range of knowledge and skills. Students majoring in Business Administration will develop abilities to assess organizations and develop strategic abilities and innovative solutions to equip people within the organization to help it achieve its mission. Students will develop oral and written communication skills, discuss aspects of personal leadership, and learn basic marketing, managerial accounting principles, understand theories regarding organizational development, and apply best practices in directing an organization through strategic planning.
What can I do with a Bachelor of Science: Business Administration and a minor in Biblical Studies?
According to the NACE Research: Job Outlook Report for 2018, problem solving skills and the ability to work on a team are the two top qualities employers look for when making hiring decisions. With a bachelor's degree in business administration, you can work in a range of fields:
Human Resources
Management
Quality Control
Training
Sales Manager
Entrepreneur
Non-profit Executive
Church Operations Manager
Click here to request more information about this program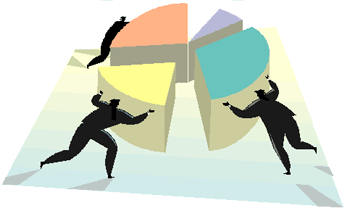 Is there demand for this career?
According to the U.S. Bureau of Labor Statistics, the demand for business administrators is expected to grow about as fast as average for all occupations. However, job growth will vary by the area of business administration in which you choose to specialize.
What is the job growth for the field?
Take a look at how some of the business administration occupations compare as far as job growth:
Job Outlook Comparison Over the Next Decade
Sales Management—7 percent, slower than average
Finance Management—19 percent, as fast as average
Human Resources Management—9 percent, slightly faster than average
Food Service Management—5 percent, slower than average
Health Care Administration—10 percent, slightly faster than average
Marketing Management—10 percent, slightly faster than average
Source: U.S. Bureau of Labor Statistics' 2018-19 Occupational Outlook Handbook